Visual symphony of Real and Abstract world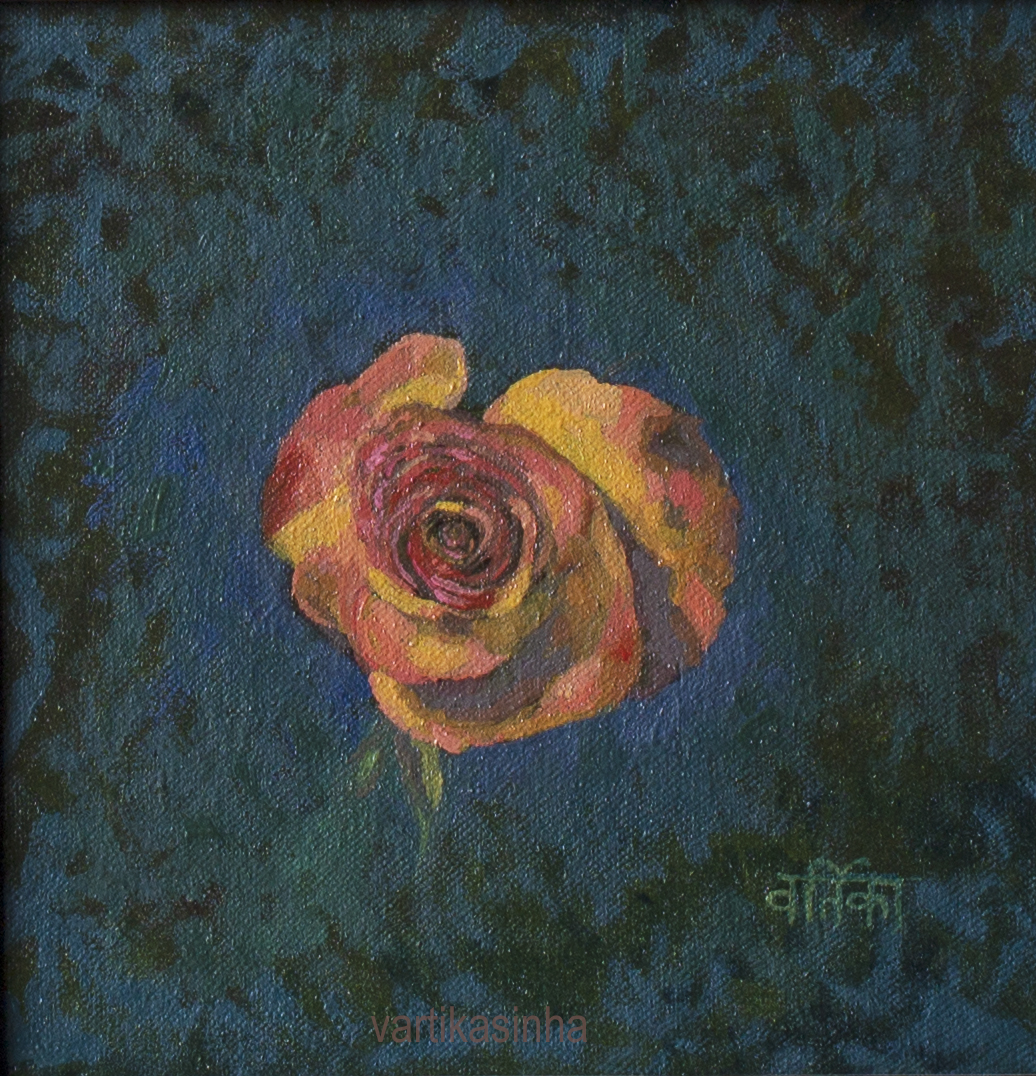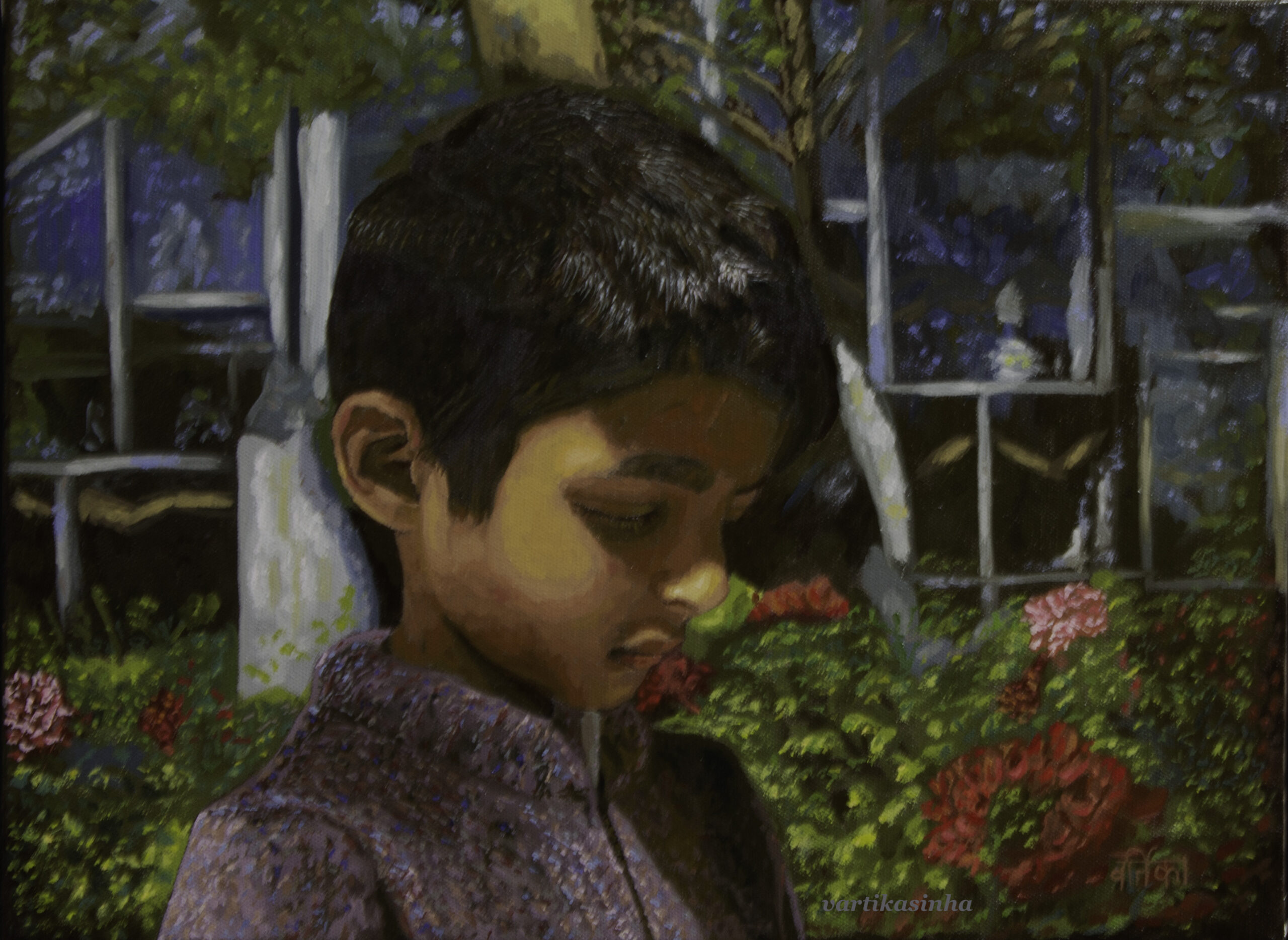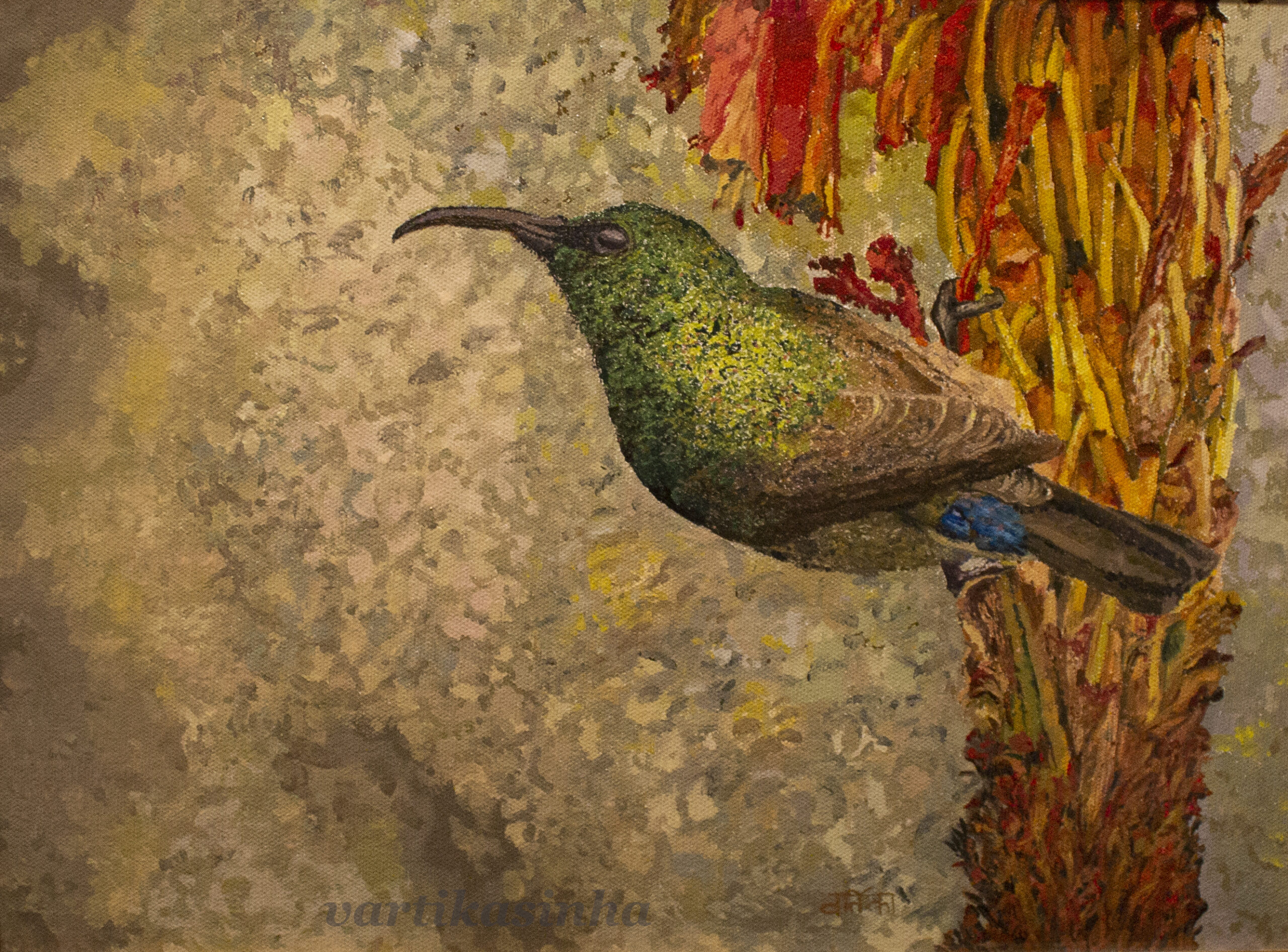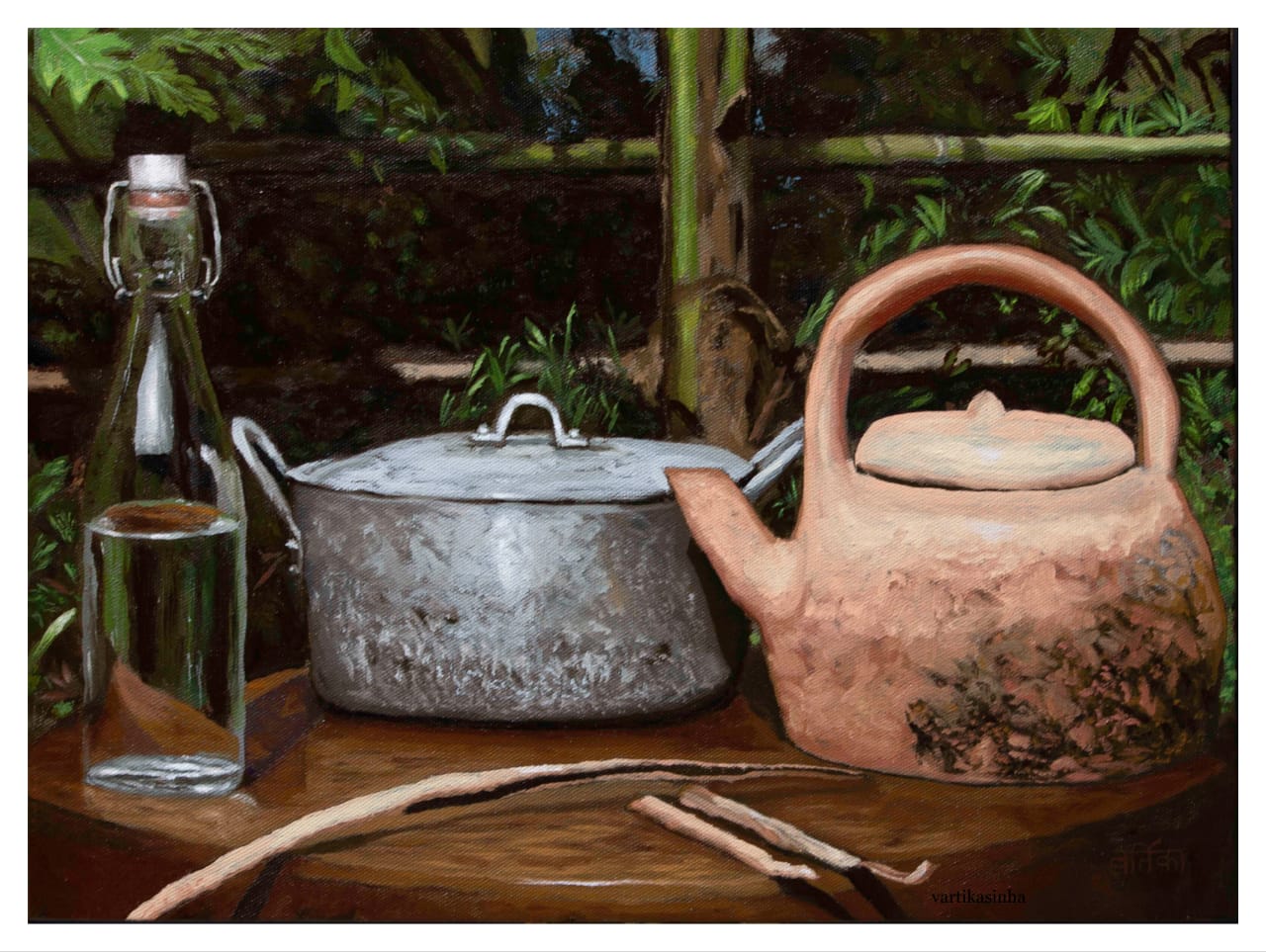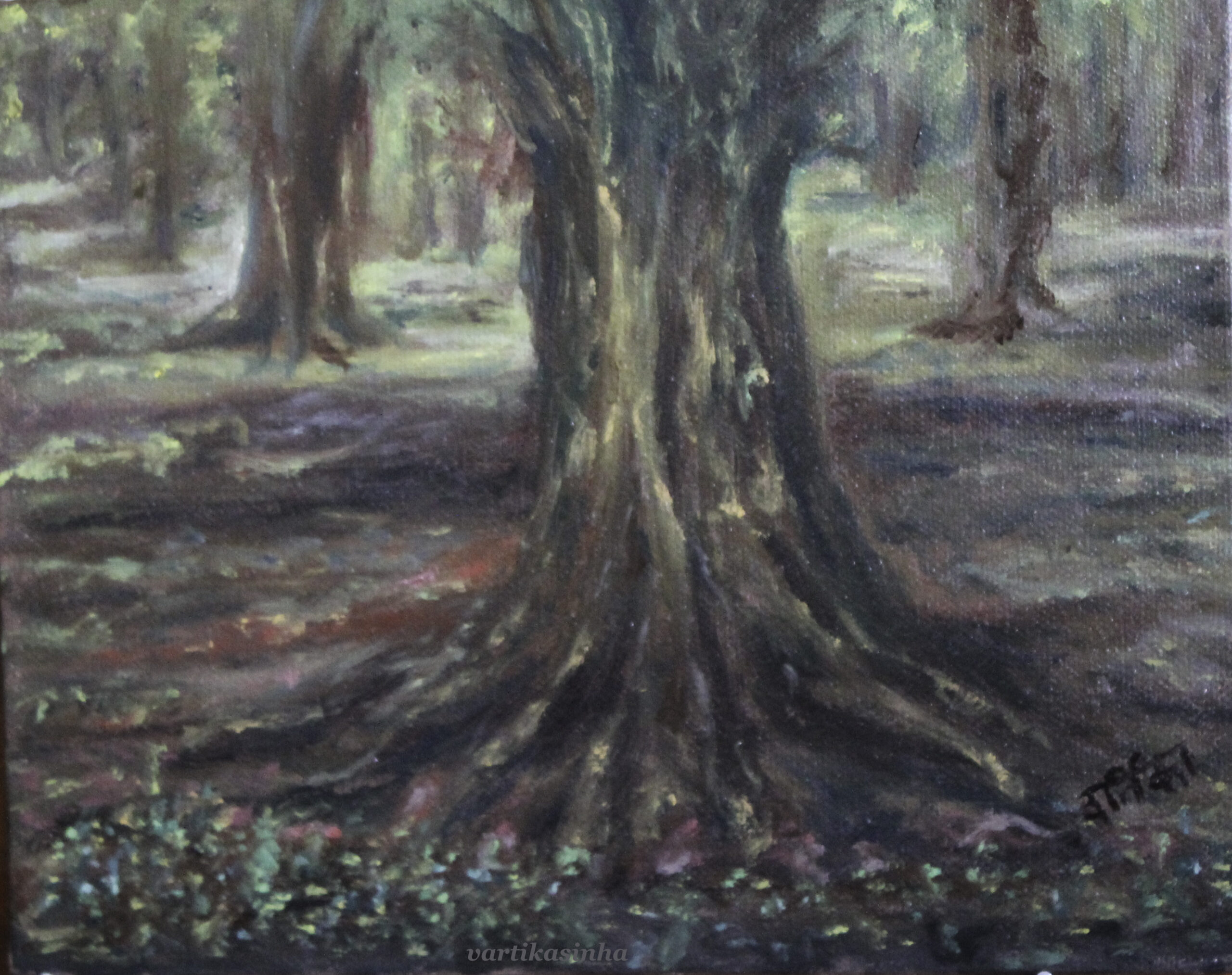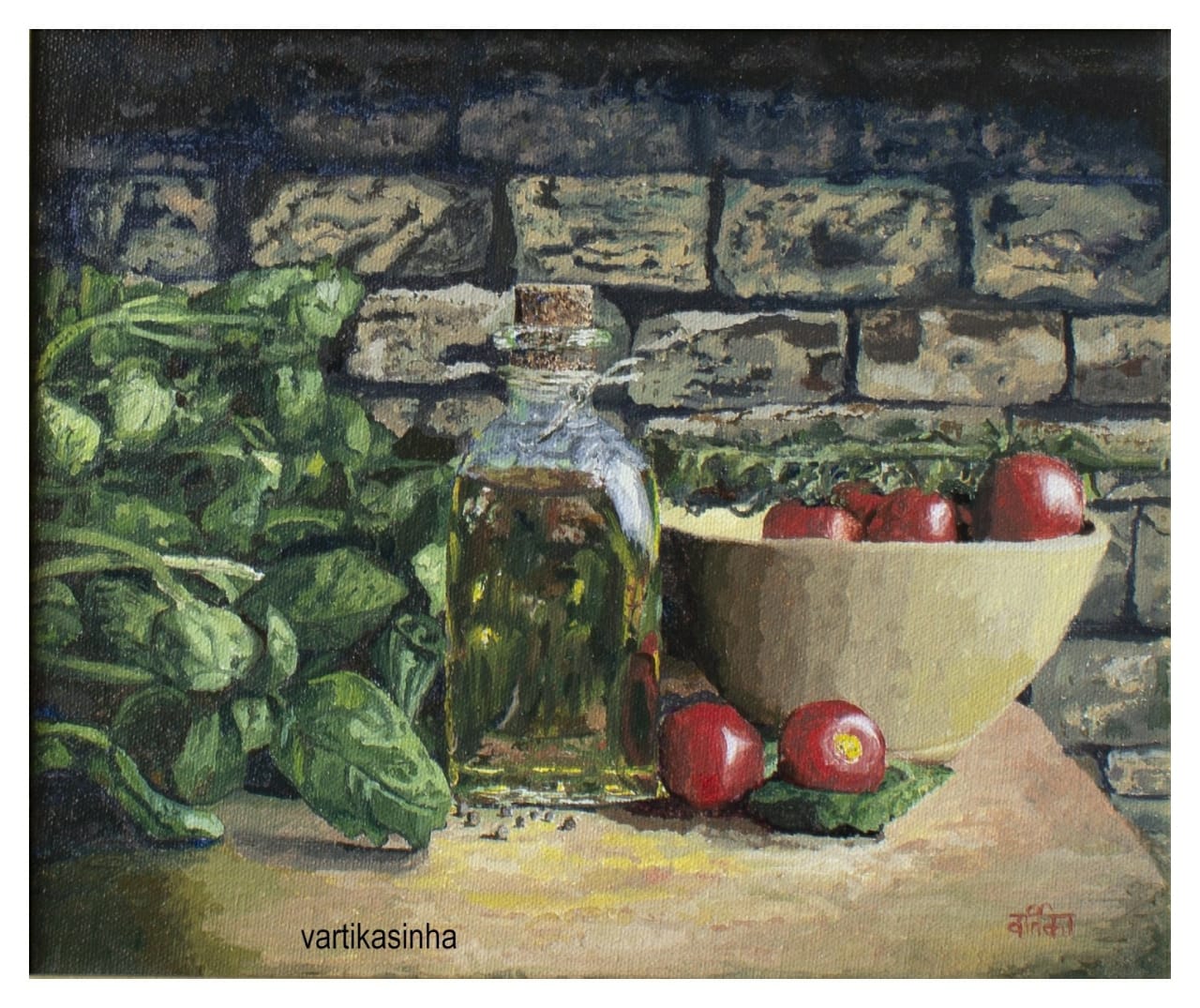 My Art is documentation of my ever evolving journey. It embraces Ignorance and Wisdom, Past and Present, Real and Abstract. For me Art is a medium to share ideas, draw attention and document my fragile existence. Through my art I want to promote environmental friendly art and revive traditions of Old Masters
Intricacies by Vartika is an attempt to seize a moment, captures stories in a visual form. While viewer interprets it from its own journey, my story leaves an impression of stillness in chaos.
The subtle earthy tones take us back to Old Masters' era, a glimpse of renaissance in 21st century
I am Vartika Sinha, raised in Indian Army background. I spent significant part of my life in travelling across the globe.  The diversity in Nature and Culture inspired me to document my experiences in the form Visual Art and Poems.
Formally trained as Chartered Accountant, worked as Corporate Finance with Coca-Cola and General Electric for 11 years. In my journey of self exploration I stumbled on to Visual Arts &  Holistic Lifestyle.
In Jul'19, I completed my training in Classical Realism from Carder Art Academy, Austin, USA.
I have four ongoing series i.e. Consciousness, Global Village, Holistic Health and Sustainability. Each artwork is a narrative of Human values, Current Challenges, Awareness and Futuristic actions. Narrative is stated in the description section of Artwork
Apart from painting, I like to write about my experiences and learnings in life.
Never doubt that a small group of thoughtful, committed citizens can change the world; indeed, it is the only thing that ever has Margaret Mead
Read More »
Link of part 2 Wondering how you have been duped? Example of an Ongoing Myth – "Vit C helps in getting rid of Flu" American
Read More »
All truth passes through three stages. First, it is ridiculed. Second, it is violently opposed. Third, it is accepted as being self-evident. Arthur Schopenhauer The
Read More »
Vartika is a combination of creativity and detail!! She not only has an artistic bent of mind but also knows how to systematically bring order and structure to her work!! As a Natural Health Science Coach, she is conscious about guiding her clients about mental, physical and emotional health!! She is a subject matter expert in her domain!! I would highly recommend anyone for her services
Impressive art and love the way you use colours and love the simple subjects you use to express yourself. The home looks so inviting and creative🤗💖